FACING THE GHOST OF THE PAST ( Genesis 32-33).
And Jacob said, "O God of my father Abraham and God of my father Isaac … Please deliver me from the hand of my brother, from the hand of Esau, for I fear him, that he may come and attack me, the mothers with the children. (Genesis 32:9, 11).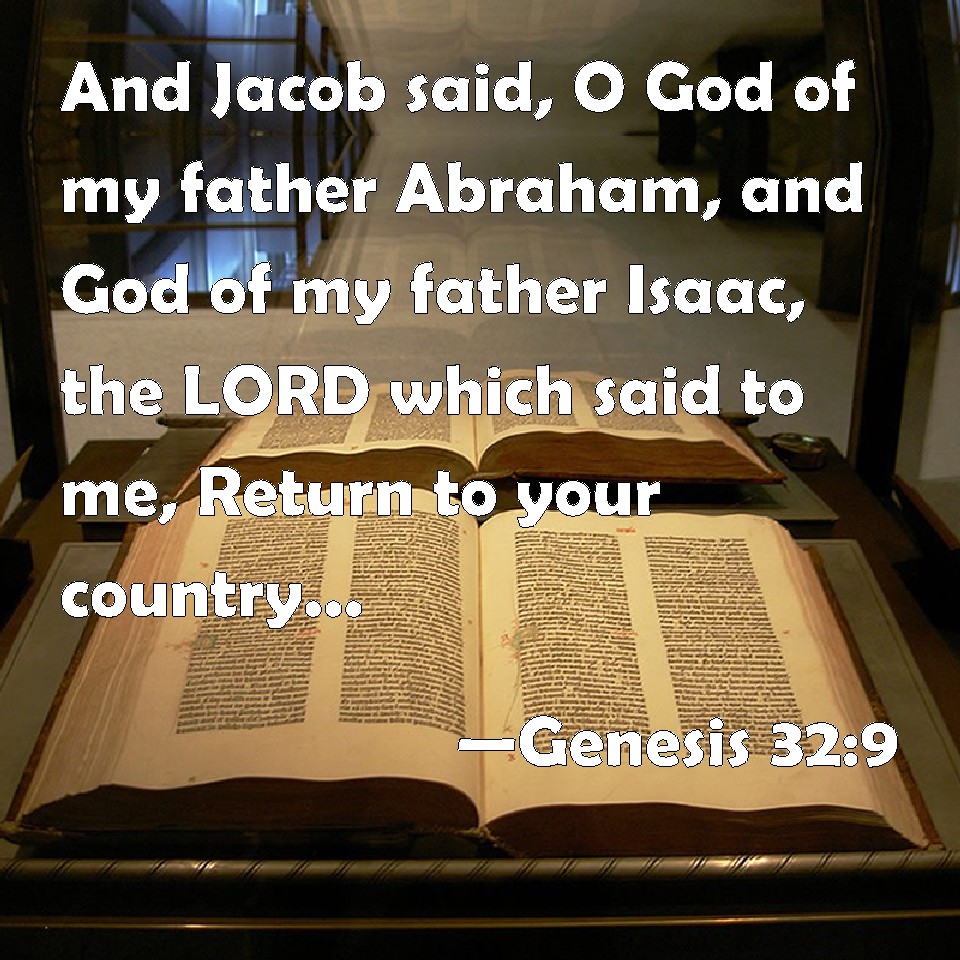 After more than 14 years of separation from his hometown, his parents, friends, and quick disappearance from the sight of his angry brother, Jacob was now claiming his freedom for almost two decades of laborious service under Laban's tricky hands. Nonetheless, because of God's faithful provision and protection, Jacob was able to rise from rags to riches, from a mere wanderer into a successful leader of a rising generation– the 12 tribes of Israel.
When he went to Laban, he was empty-handed, alone, and a newbie. But now, as he prepares to go out of Laban's camp, he's richly full, with four wives and almost a dozen of children, and with trustworthy servants who will accompany and serve them along the way.
Jacob then was blessed and successful.
But mixed with his excitement of leaving his uncle's camp was a fear of facing his unsettled disputes with his brother, Esau. Of course, he was not intentionally planning to meet with his brother, he can't do it, he's so afraid of him, even after decades of separation, no communication, and no letter of "Hi" and "Hello", still the memories of his brother's vengeful face hunts him.
But now at this juncture, he had no choice but to move on even if he's in between two clashing rocks. Truly, he's afraid of his brother, but it's also a disadvantage and danger to him and his family if they will not go away from his uncle and start living independently of others' control and tricks. After all, they are now able to do this, having sufficient resources and manpower to stand on their own.
And so, Jacob being naturally witty in all situations planned to go and settle in a place both far away from his uncle and angry brother. This was his plan but for an unknown reason, this plan was brought to the hearing of his brother Esau. And worse they were already in the middle of their journey when Esau knew it. But Jacob can no longer retreat; it's too late already to do that. Even if he tries to escape and hide again from his brother, this time, it wouldn't work for his condition as a family man. If he's alone, maybe he can do that, but having a big family with young children with them, it's hard. Thus, the only option is to face Esau, but he must do this in a very cautious way. And so he thought again of outwitting his brother's emotion by creating means that would directly touch and softens Esau's heart. Being now a veteran businessman, he knows by experience that a man's anger is easily pacified if you do him a favor (Proverbs 21:14). And so his first approach to Esau is to send him lots of gifts specially delivered by his servants. Then after that, he strengthened the intention and quality of those "peace offerings" by sending next in line his wives and children but with the exception of her beloved Rachel and their son Joseph. Jacob was hoping that maybe when Esau sees his nephews and niece, his grudge toward him would subside.
Now, what actually Jacob did here was a risk. He didn't know what will really happen for he didn't have firsthand knowledge of what will Esau would do. With his long years of separation from his brother, his knowledge about him is not updated, up-close, and personal. And so that's a dangerous disadvantage for him, considering that the Esau whom he knew in the past was aggressive and easy to provoke. But what can he do? He was cornered and his wits this time were being disabled by his youthhood fears. But what's so encouraging about this story is that, when Jacob was at the end of his rope, there he found God. Oh yes, the Lord strengthened him to face and overcome the ghost of his past. And the reason why he was able to face Esau was that he had seen the face of God. His fear of Esau was replaced by his fear of God (Genesis 32:29 -30).
Thus, the principle that we can learn here is this: The power to overcome your fear, to face the ghost of your past is to be energized by the presence of the LORD in prayer and meditation.